---
Our mission is to help YOU realize your vision.
What a business or brand projects to the world is vital to success. Our team is passionate and dedicated to collaborating closely with our clients to create their best digital image. Our team has the experience and expertise to assist you in making the wisest decisions, so your brand can stand out and thrive in today's digital age.
From the logo representing your brand to your website's design and SEO optimization to your marketing and social media efforts, we can help you define the best ways to showcase your work, connect with clients online, and establish credibility in your industry. Our philosophy is simple; deliver consistent and creative digital offerings so our clients can make their professional and business dream a reality.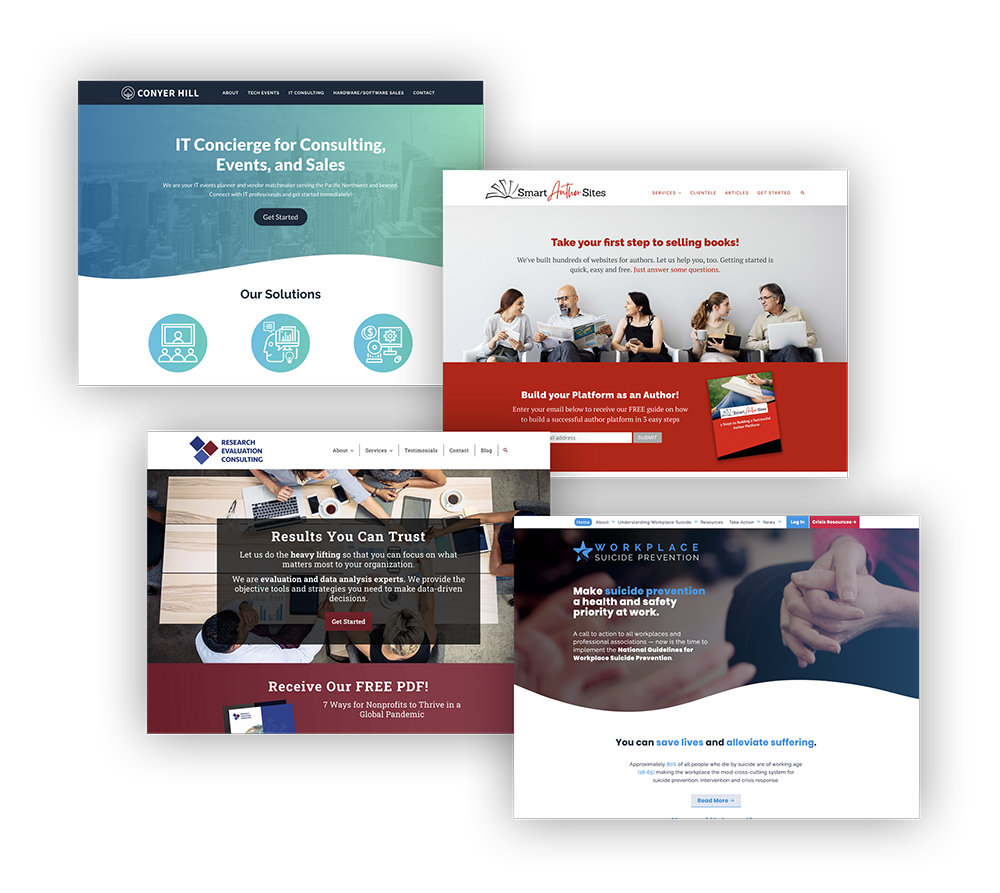 SAY HELLO!
We're here to answer your questions, so please don't hesitate to reach out.