Business Website Management Plans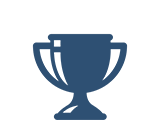 BW BRONZE HOSTING
$37.99/month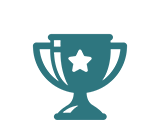 BW SILVER HOSTING
$67.99/month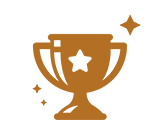 BW GOLD HOSTING
$97.99/month

$177.99/month

$349.99/month
Your client portal provides you with access to our team 24/7 through our ticketing system! We also perform 24-hour turnaround times during weekdays – simply submit a ticket and we will be there to help. Your client portal also features access to our free WordPress video tutorial series, an easy way to pay and manage your invoices and more!
WordPress developers release software updates at fairly inconsistent intervals. Staying up-to-date with the newest version of WordPress is important for keeping your site secure and running smoothly. While we can always upgrade your WordPress version manually to ensure that your website CMS is up-to-date, this service allows for automatic updates as soon as they become available!
We offer a complimentary ongoing SSL certificate for your website as a part of all client plans listed above. This is a certificate that is required in order for your website to have that https:// protocol before your website address. Without this certificate your website will likely be de-listed by Google and will also not be able to handle secure transactions.
WordPress websites often run with the assistance of multiple third-party plugins, which can enhance the site with many wonderful features. With this option your WordPress plugins will be automatically updated by our team whenever a new plugin version is available! This is very important for keeping your site secure and running smoothly.
As part of your business management website plan you are entitled to 24/7 access to our ticketing system and to our team to answer questions about your website, report on bugs or consult with us on your business needs. Most bug fixes are considered complimentary as part of your plan. For more information about what constitutes a bug fix please contact our team.
*If applicable to your website

With this feature you may submit new website content to our team and we will handle the updates for you! Content includes all text, image, link and video updates to your website. This service is very handy if you are on the go and need us to help keep your website up-to-date and fresh. You may even submit a full blog entry to us and we'll get it up and looking nice for you, complete with a featured image*, SEO-friendly categories and tags!
You will get 1 free social media post per month at the Silver level plan and 4 social media posts per month on the higher level plans.
With database cleaning, your site will automatically be kept clean of clutter at regular intervals. All extraneous WordPress post revisions, auto drafts, trash posts, spam comments and unwanted content from multiple database tables will be removed. This will help keep your website running smoothly and effectively for the long haul.
While we do not expect your website to go down while you are hosted with us, this feature gives you greater peace of mind that we are watching your site 24/7 when you are out of the office, on vacation, or simply don't have time to check in. If your site goes down we will get it back up and running quickly, or alert you to the downtime so you can handle the situation as soon as possible.
*If you subscribe to the diamond plan, the advanced analytics report will replace the basic report at the platinum level

Google Analytics is the ultimate website traffic tool, allowing you to observe, follow and act upon site traffic trends, like how many people viewed the site, how they got there, and what they did during each visit. This report is essential for a business owner to make good decisions about how to position content, products and services for increased success. With this service we will get you all set up with your analytics account, as well as send you a monthly basic report* with the data you need.
This feature tracks all outbound links on your website and blog. Should any of these links go down due to the linked site going offline or updating a URL, we can automatically disable this link so your visitors don't arrive at a dead-end from your website. This service is important in keeping your site up-to-date and professional, as dead links make it look like a business owner is not keeping track of their site. This service solves this issue before it can become a problem.
Your website report gives you instant access to many essential statistics including:

Site backups taken along with backup date information
Site update percentage
Analytics snapshot
Security checks
Plugin and theme update reports
This service shows you your website's speed score, both on Desktop and mobile devices. This service is very useful if you have just added a lot of content, or want to work on speeding things up a bit. This service also helps our team monitor your overall website performance and we can make recommendations based on feedback we receive from this service.
Our partner Karin Bilich, with a background in SEO and Analytics, will provide you with customized monthly reporting and advice based upon your Analytics and traffic results. This report includes key takeaways on site traffic trends, and recommendations on where you should focus your marketing efforts, information about content that would be a hit with your audience, and overall strategic positioning to increase your traffic, and ultimately sales. This service is an excellent value as the consistent assistance and analysis can drive your business toward measurable success and growth.*

*If you subscribe to the diamond plan, the advanced analytics report will replace the basic report at the platinum level